Reolink 5MP RLC-511WA IP Camera: Unboxing, Setup, Review & How To Use With Streamie for FREE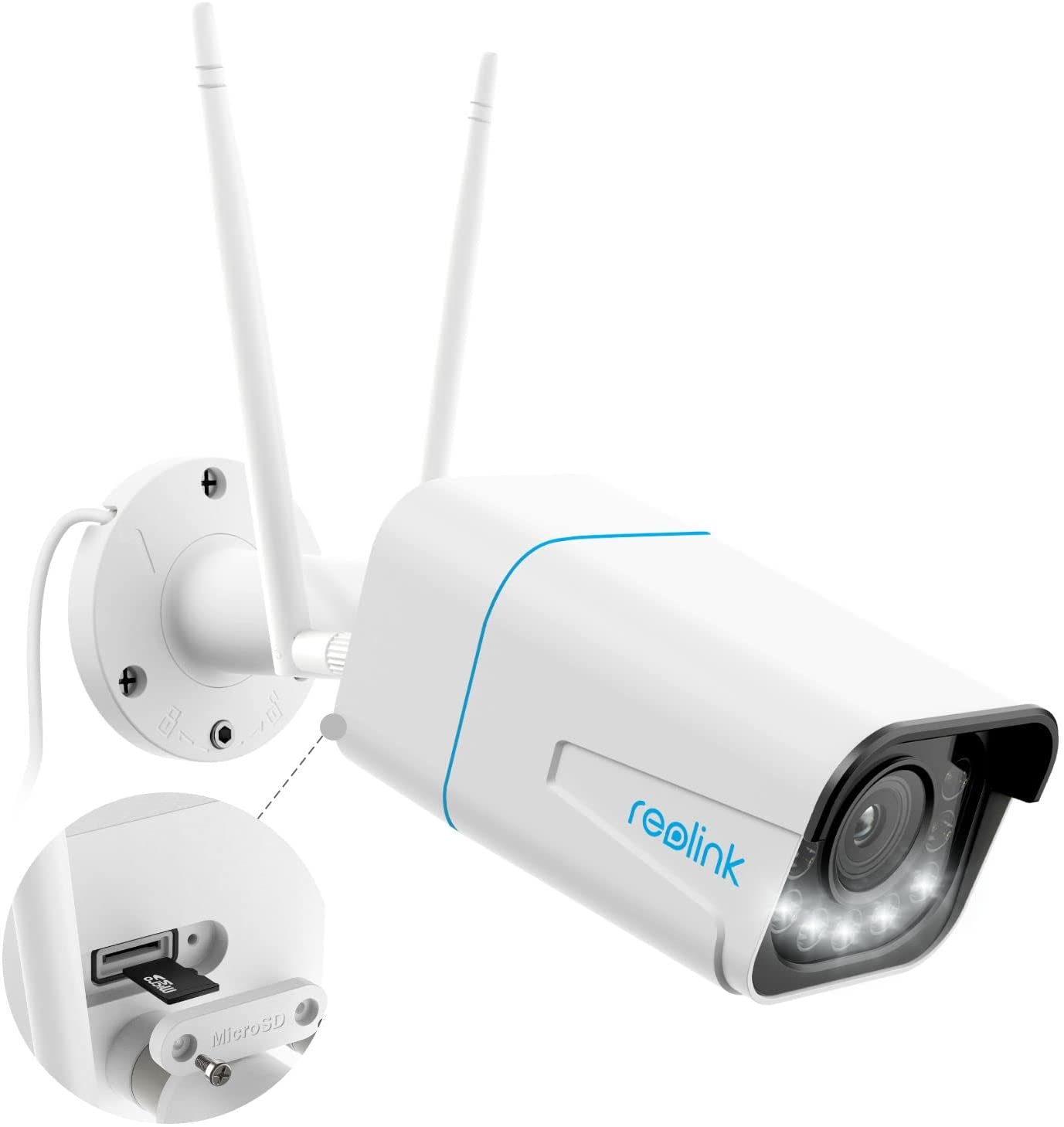 Overview
The Reolink RLC-511WA IP camera does not support HomeKit but it DOES support ONVIF and RTSP, which is excellent. This camera also supports optical zoom, which we can take advantage of due the camera's support of ONVIF.
I failed to get any pictures of unboxing. Sorry.
The screenshots of the Streamie setup process are taken from an iPad, but you can also stream your Reolink camera to an iPhone or Apple TV with Streamie following these same instructions.
Setup
So, you don't have to use the Reolink app to set up this camera, if I recall correctly, but that's probably the easiest way to go. Otherwise, if you can discover the IP address of the camera (with a wired connection), you can configure it using a web browser. Start with the Reolink app though.
The several somewhat less popular cameras I've worked with have a nearly perfect App Store rating of 5-stars despite being mediocre at best, while the Reolink app sits at 2.9 stars. I sense some ballot-stuffing going on.
After you've got the camera initialized and connected to your network (do a wired connection if you're able to), DO NOT then believe that you can use your phone to access the web configuration. It's not a pretty sight.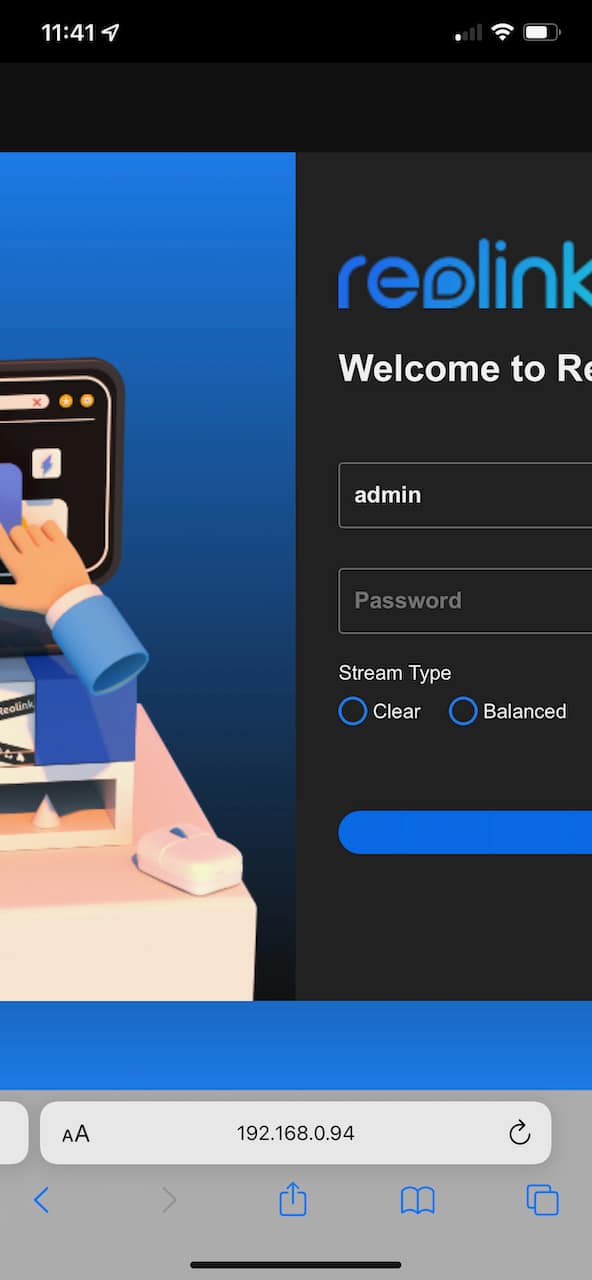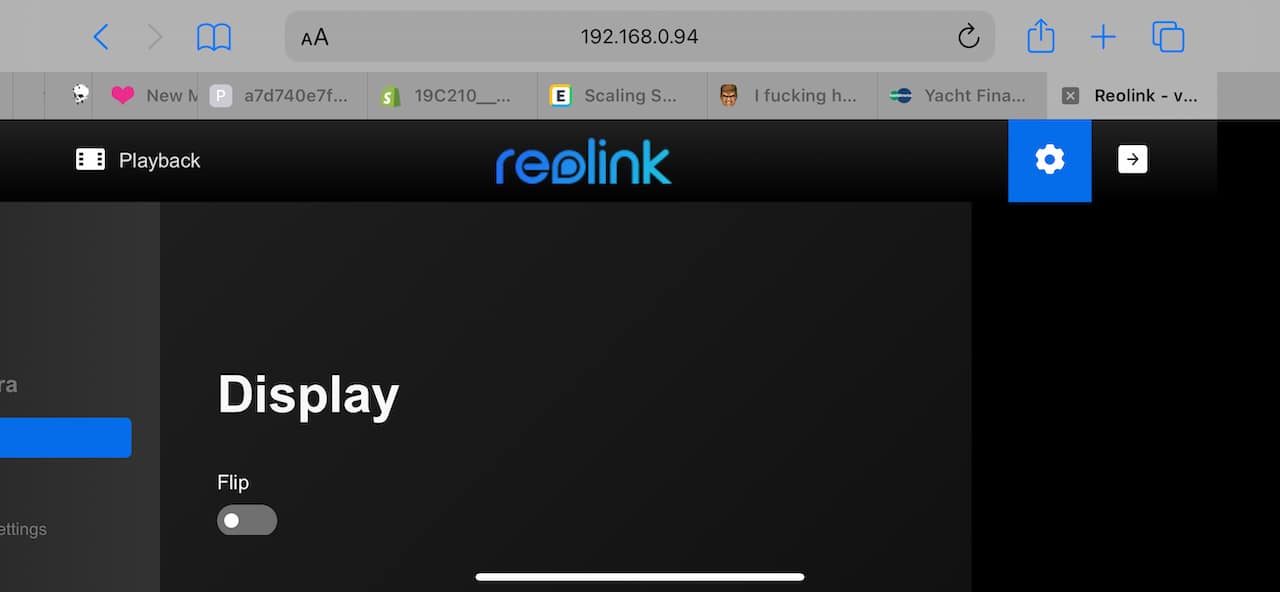 But if you've got an iPad, it can work, although there really aren't any particularly useful configuration options.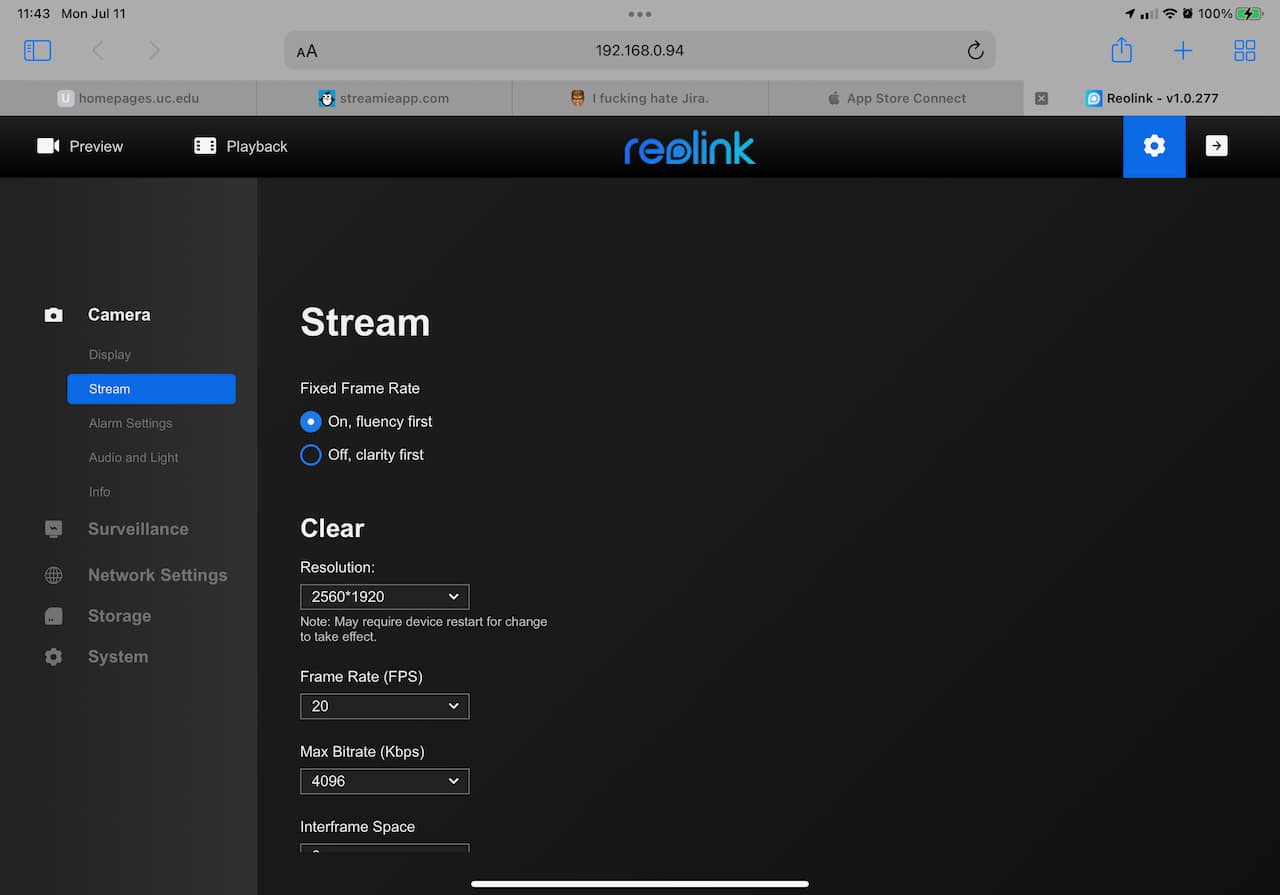 That's fine though. You didn't buy this camera for an amazing web configuration experience. I hope.
Streamie
Streamie is the app for iPhone, iPad, Apple TV and Apple Silicon Mac that works with many cameras all in one beautiful interface (if I do say so myself). We've already set up the Reolink camera. Now we just need to add the camera to Streamie. These screenshots are from an iPhone, but the same functionality exists for iPad, Apple TV and Mac.
Install Streamie if you haven't already done so. It's free!
On the Home tab, scroll to the Cameras section and tap on the hamburger menu. Choose "Add camera". This Reolink camera does support ONVIF, so if your phone is on the same network as the camera, it should show up in the list of cameras in the ONVIF section of the Add Camera screen. The port "8000" is a dead giveaway for Reolink because they like to do everything different. Tap on that camera.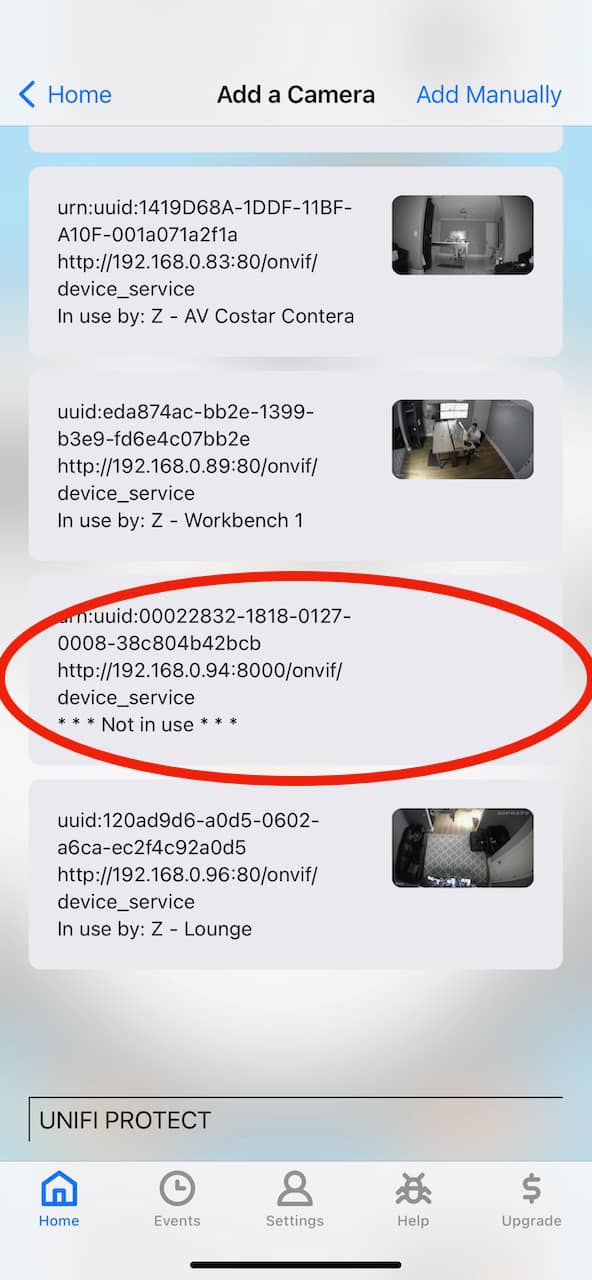 Type in the username and password that you used to configure the Reolink camera.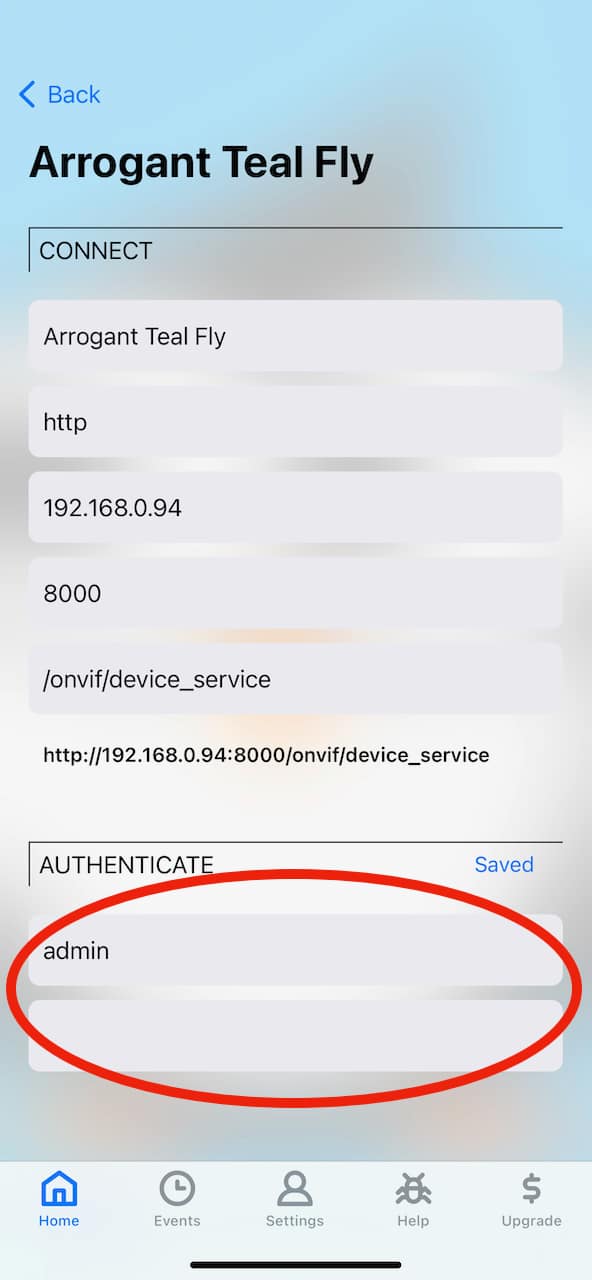 Scroll down and tap "Connect" to try to connect to the camera.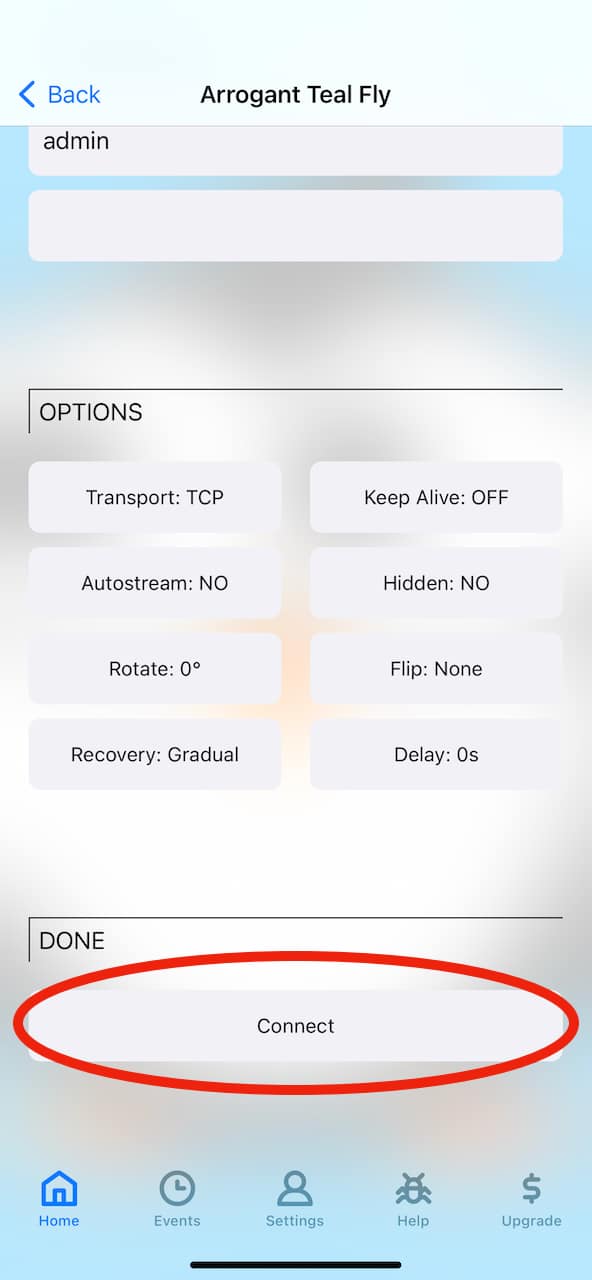 A section of "Streams" should appear. Tap on the first stream to select it.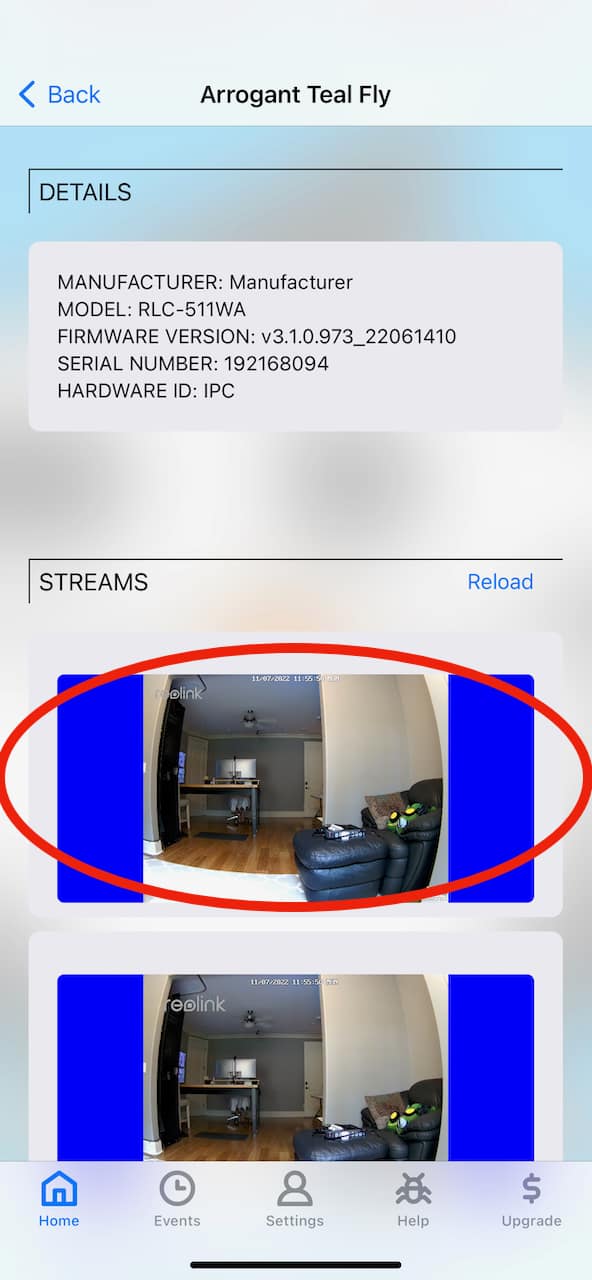 If everything worked, tap "Save & Close".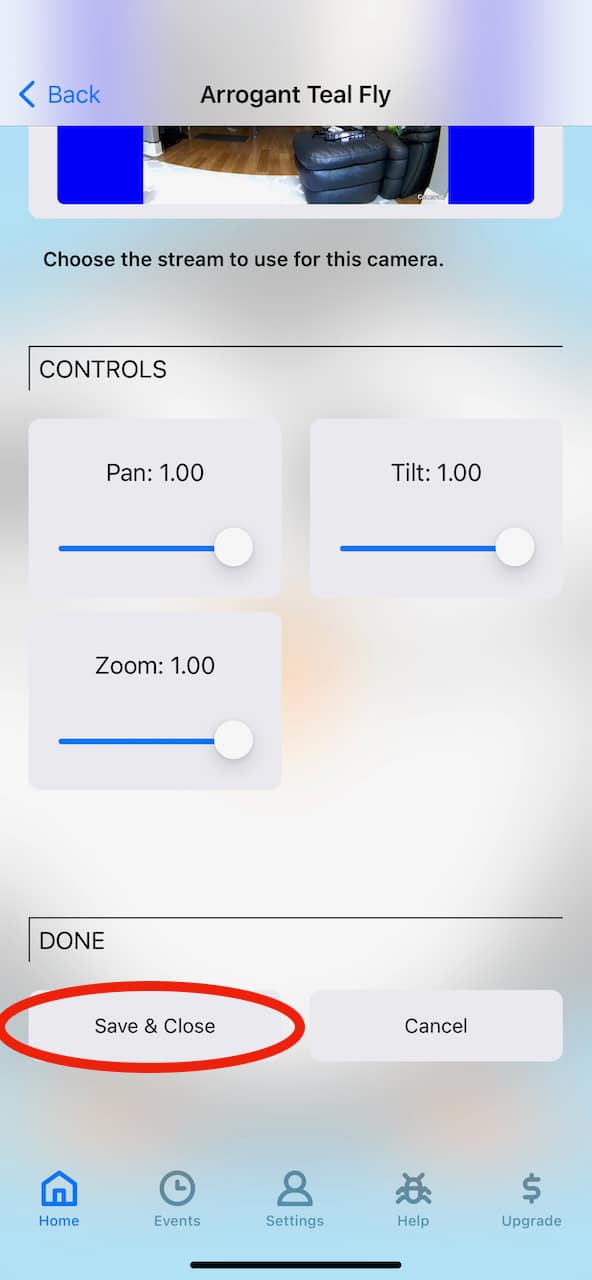 Your new camera will appear in your list of cameras. Tap on it and it should start streaming right away.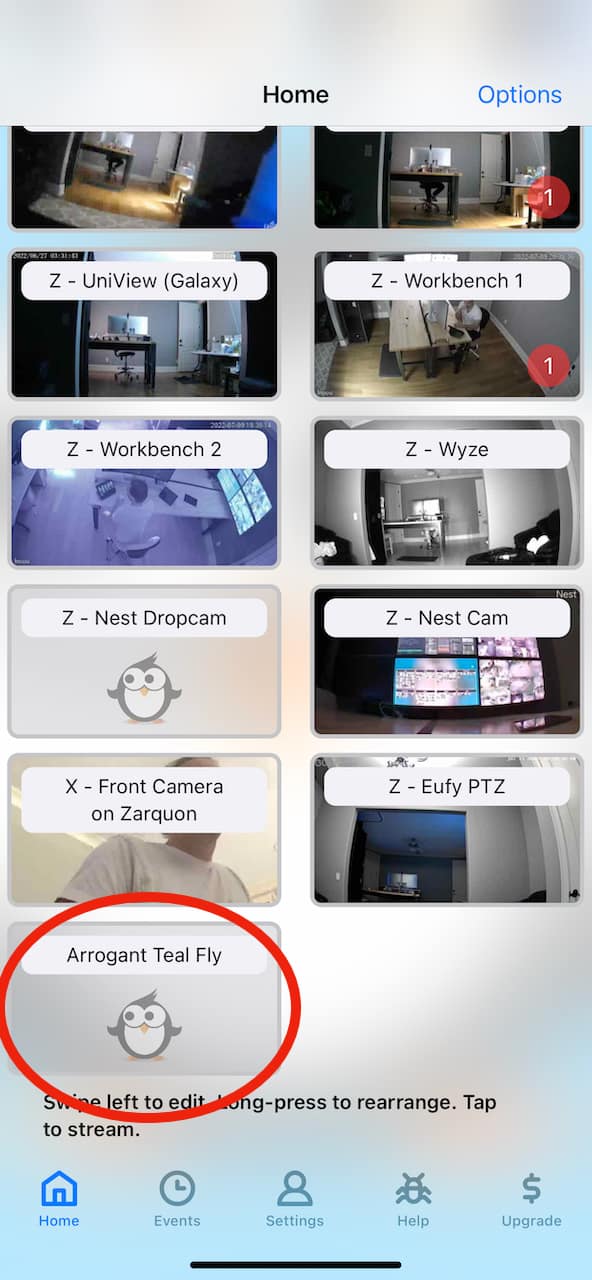 Once streaming, you can tap on the image to get options like PTZ, audio, snapshots, recordings, etc.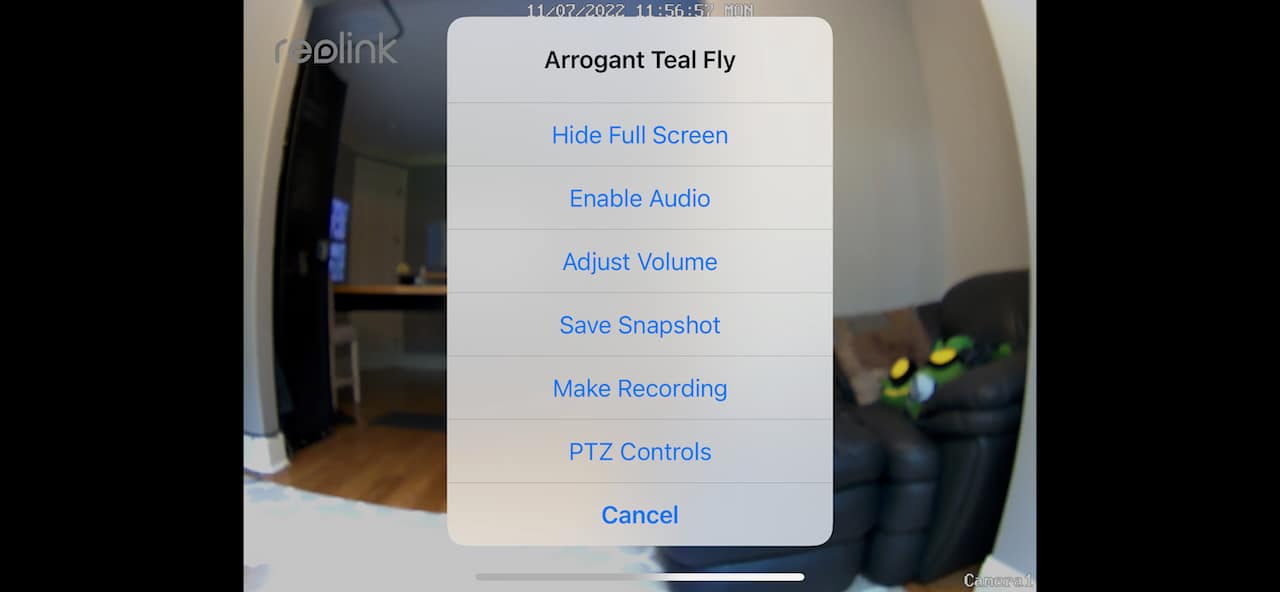 Conclusion
The final step you should consider with any camera is to remove its internet access. Cameras, in general, should not be trusted. Consult your ISP or local neighborhood tech support guru for how to configure your router to block your camera's internet access. With Streamie, you can still access your camera remotely, even when the camera's internet access is disabled.
If you run into any issues setting up your Reolink camera and adding it to Streamie, contact us for assistance. We're happy to help.
Related Topics
About Streamie
Streamie provides a best-in-class user experience on your iPhone, iPad, Apple TV and Apple Silicon Mac, with an intuitive user interface that makes it simple to discover, stream, record, monitor and share your HomeKit, Google Nest, Ubiquiti UniFi Protect and ONVIF-compatible IP and RTSP cameras. Streamie keeps you informed with motion event notifications and it works with most cameras using its advanced audio and video codec support. You can watch your cameras from anywhere, record 24/7 to your private NAS, remotely manage multiple locations, device permissions and seamlessly synchronize settings across your devices; configure Hubitat smart home automations, live stream to YouTube and rely on the in-app technical support system when you need help (but you can also reach us by phone). Download Streamie today. Lastly, Streamie is solar powered!