Home - Members
Overview
Members are Streamie devices that are a part of your account. Each Member of your account shares all of the camera configurations, modules and other data. One Member device can also use another member device to remotely stream cameras.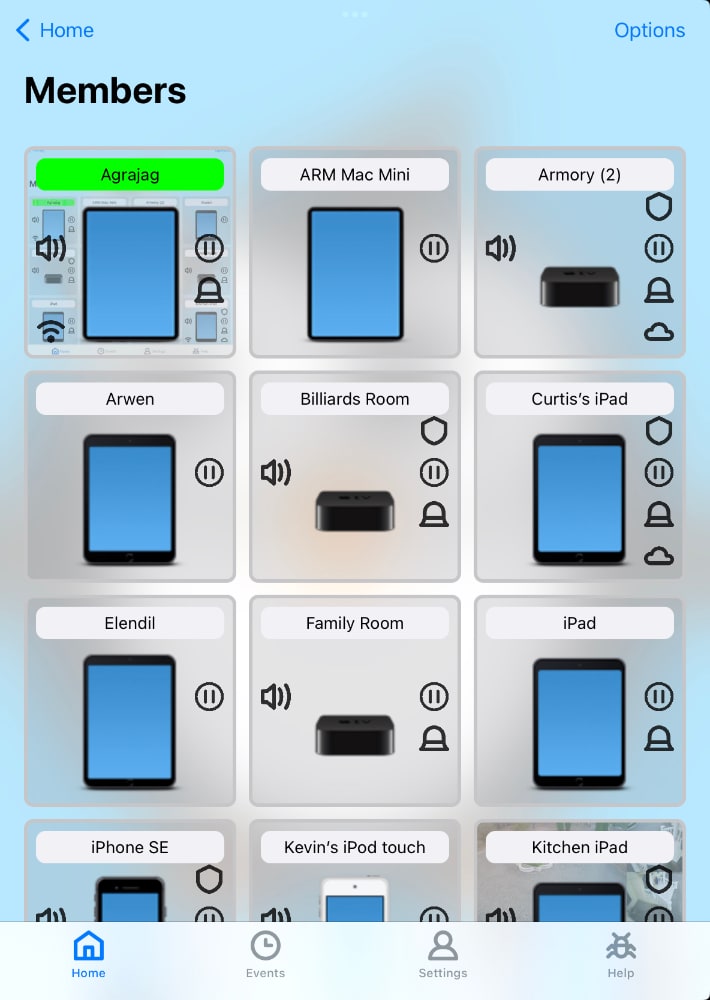 Adding a Member
To add a device to your account, you must generate and share an invitation code. Use the Options button at the top-right to generate a time-limited invitation code.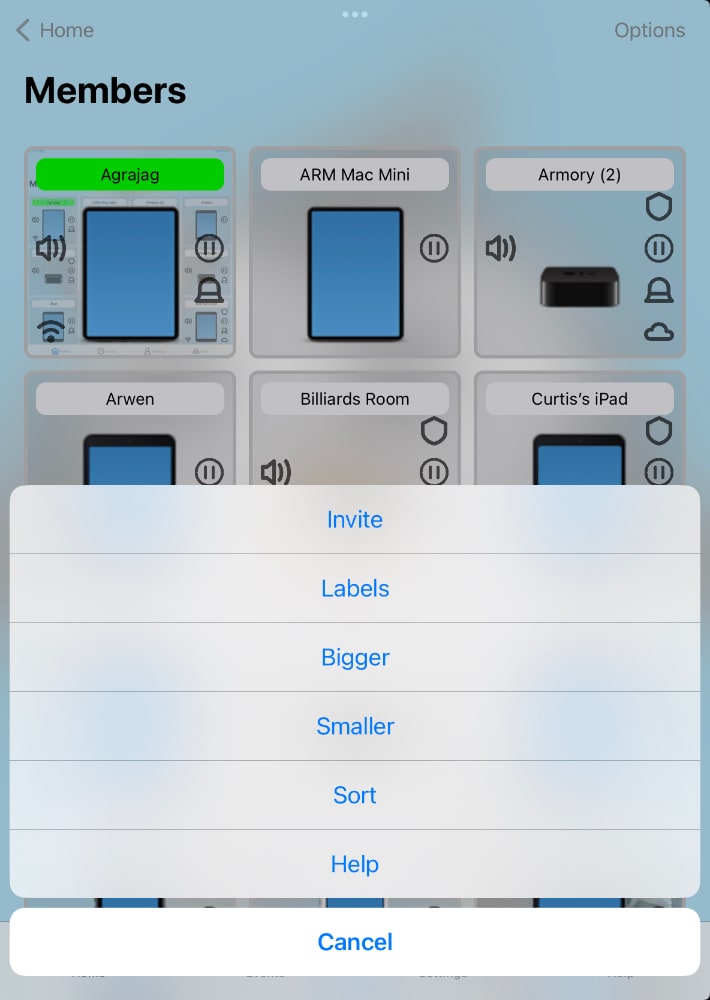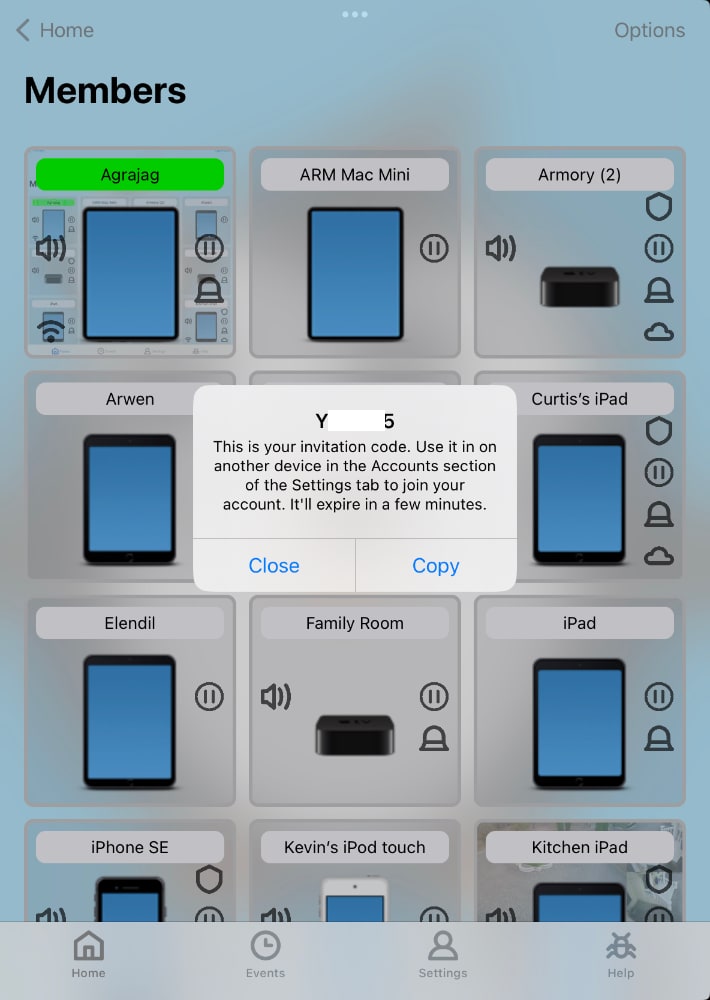 One the device that you want to add to that account, you must type that code into Streamie. You can do that by going to the Home tab, tapping on the account name at the top-right, and choosing Join Account. You can read more about this process in the Accounts article.
Editing a Member
Tap on a member to edit it.
Details. The first section describes the member device, including whether or not Streamie is currently running.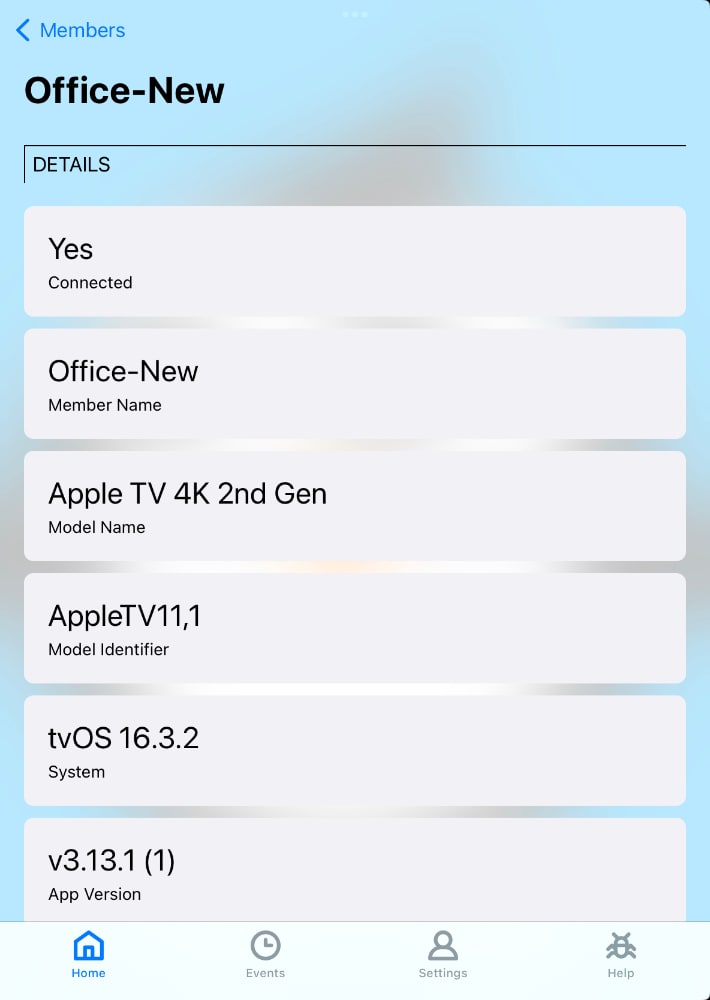 Options. You can toggle various behavior states for an individual device, including notifications, audible alerts, debugging and more.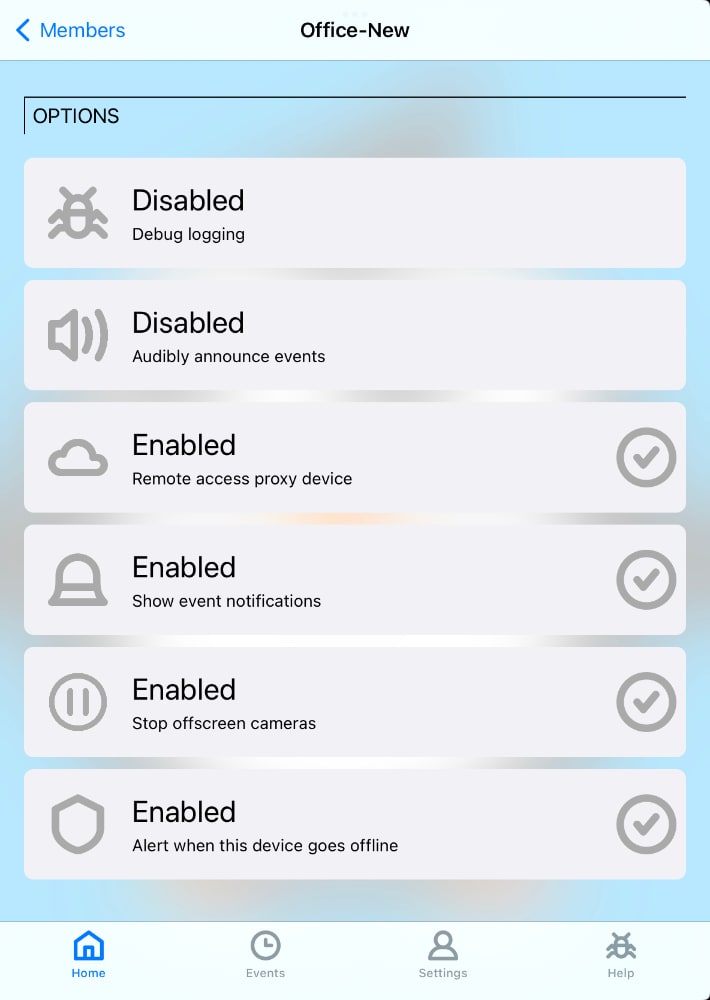 Snapshot. When a member is connected, the Snapshot section will show the current state of that Member device's screen, with the caveat that the screen grab can't actually "see" a live video stream, and instead will only show a recent snapshot of any given live stream.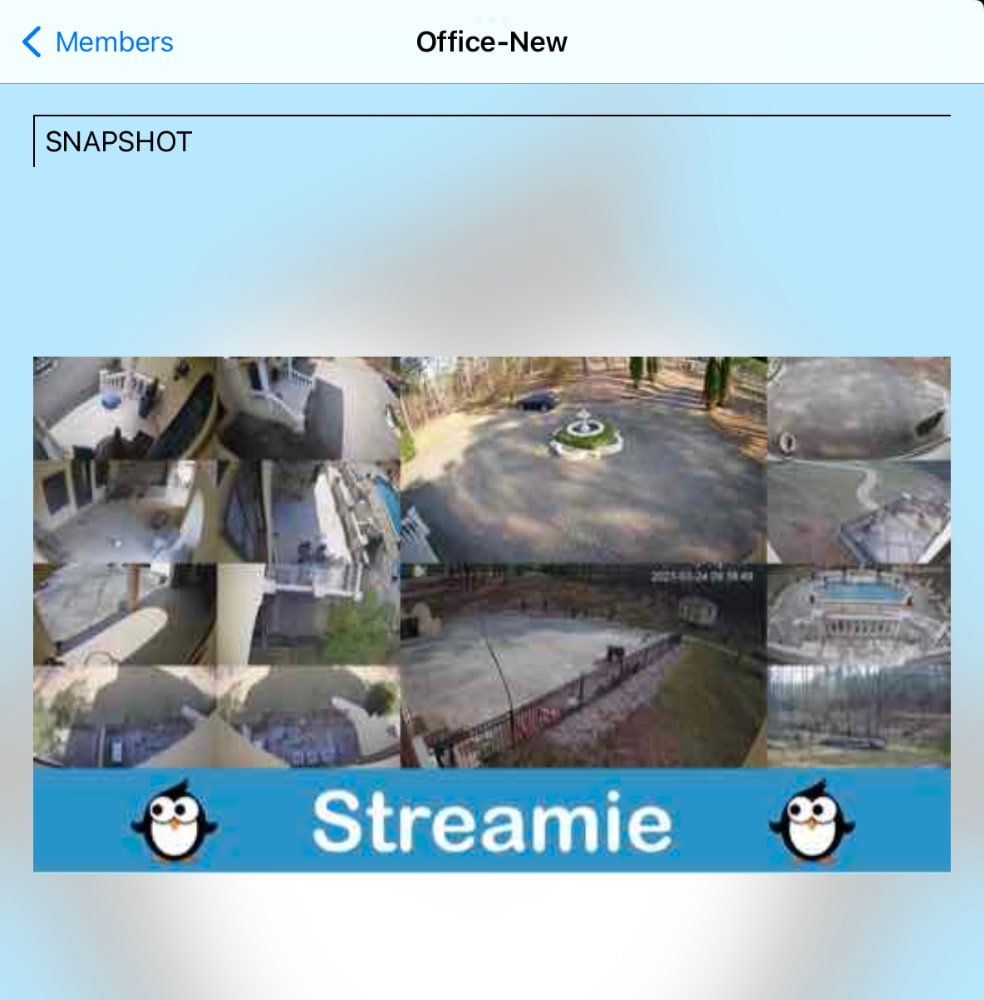 Permissions
In some settings it might be appropriate to limit the access of a particular device (or group of devices). Granular data and feature access can be controlled with Permissions Groups.
Conclusion
Member devices work together to allow Streamie to seamlessly enable remote camera streaming, push notifications for motion events and much more. Being able to remotely manage and monitor devices enables geographically diverse organizations to easily and conveniently maintain their video surveillance systems with minimal on-site support.
Related Topics
About Streamie
Streamie provides a best-in-class user experience on your iPhone, iPad, Apple TV and Apple Silicon Mac, with an intuitive user interface that makes it simple to discover, stream, record, monitor and share your HomeKit, Google Nest, Ubiquiti UniFi Protect and ONVIF-compatible IP and RTSP cameras. Streamie keeps you informed with motion event notifications and it works with most cameras using its advanced audio and video codec support. You can watch your cameras from anywhere, record 24/7 to your private NAS, remotely manage multiple locations, device permissions and seamlessly synchronize settings across your devices; configure Hubitat smart home automations, live stream to YouTube and rely on the in-app technical support system when you need help (but you can also reach us by phone). Download Streamie today. Lastly, Streamie is solar powered!