Release Notes for v3.3.1 (2021.09.16)
Overview
This is primarily a point release oriented towards incremental improvements, but it also incorporated some cool new features.
For one, the grid of cameras now supports having differently sized cameras, as long as their size is an increment of the grid size. I worked with randomly sized rectangles while developing the layout code (actually a long while back — late last year), which resulted in lots of tests that looked something like this.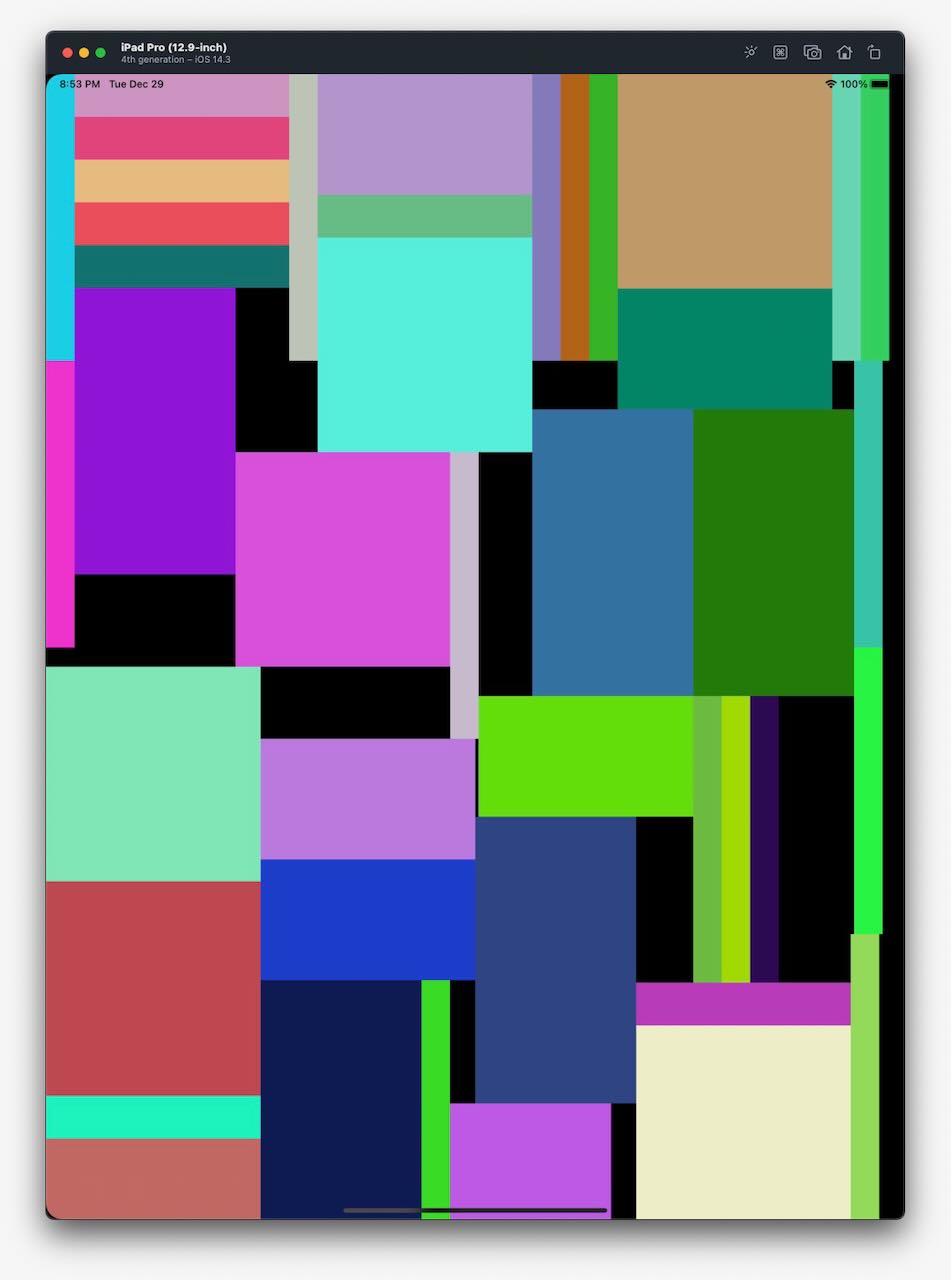 I had mostly forgotten the somewhat over-kill nature of my layout system, so I was pleasantly surprised when I finally decided to support variable size cameras in a group, and it was mere minutes of work.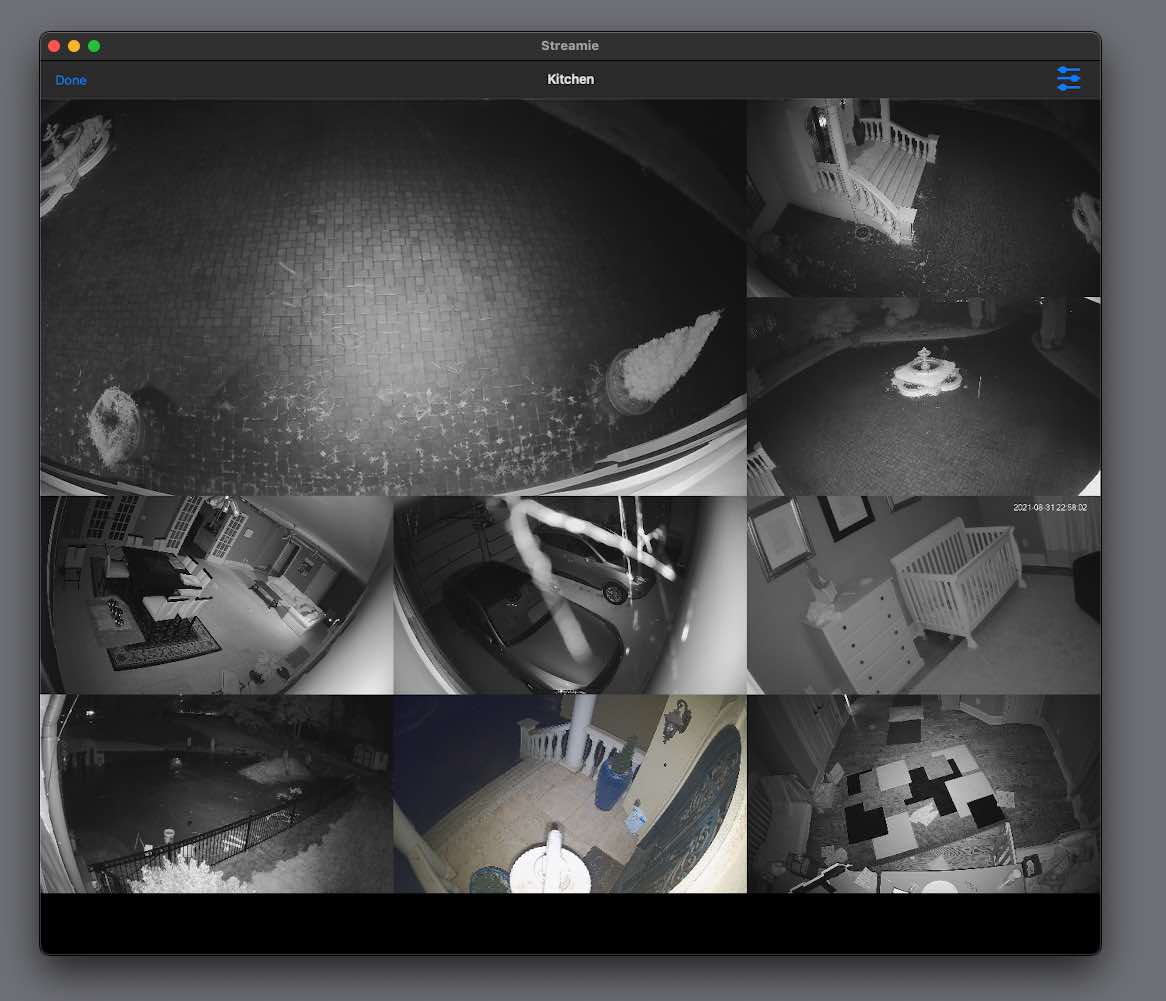 Changes
- When recording to a NAS, write out a table-of-contents files
- Replace old UniFi add/edit UI with shiny new UI (iOS)
- Replace old UniFi motion detection support with configurable actions
- Update 3rd party libraries
- Independently resize cameras in the grid of streaming cameras
- Delete confirmation support when editing groups or ONVIF, UniFi cameras
- Resolves several event-related crashes
- Resolves several camera config-related crashes
- Resolves several account-switching, account-deletion issues
- Improves in-app support messaging
- Fixes button widths in Configure File Server (iOS)
- Overhauls upgrades, removing "cloud expiration" in favor of more a granular approach:
- Cloud Storage: 1GB, 5GB, 25GB
- Camera Count: 1 (free), 4, 9, 16, 999
- Device Count: 5 (comes free with CS, CC), 10, 20, 50
- Recording Days: 1 (free), 30, 999
Related Topics
About Streamie
Streamie provides a best-in-class user experience on your iPhone, iPad, Apple TV and Apple Silicon Mac, with an intuitive user interface that makes it simple to discover, stream, record, monitor and share your HomeKit, Google Nest, Ubiquiti UniFi Protect and ONVIF-compatible IP and RTSP cameras. Streamie keeps you informed with motion event notifications and it works with most cameras using its advanced audio and video codec support. You can watch your cameras from anywhere, record 24/7 to your private NAS, remotely manage multiple locations, device permissions and seamlessly synchronize settings across your devices; configure Hubitat smart home automations, live stream to YouTube and rely on the in-app technical support system when you need help (but you can also reach us by phone). Download Streamie today. Lastly, Streamie is solar powered!