Home - Modules
Overview
Modules are customizable content within Streamie. Streamie comes pre-loaded with a set of module types for common needs. You can also create your own modules.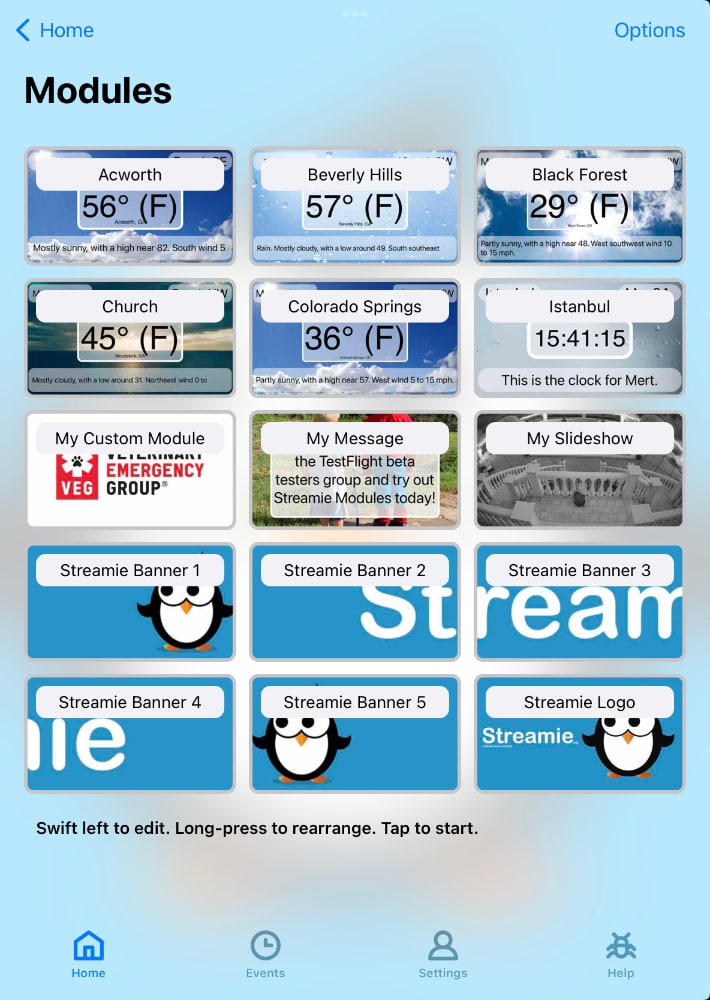 Adding a Module
To add your first module, tap the Options button in the top-right corner and choose Add. Next, choose the type of Module you'd like to add.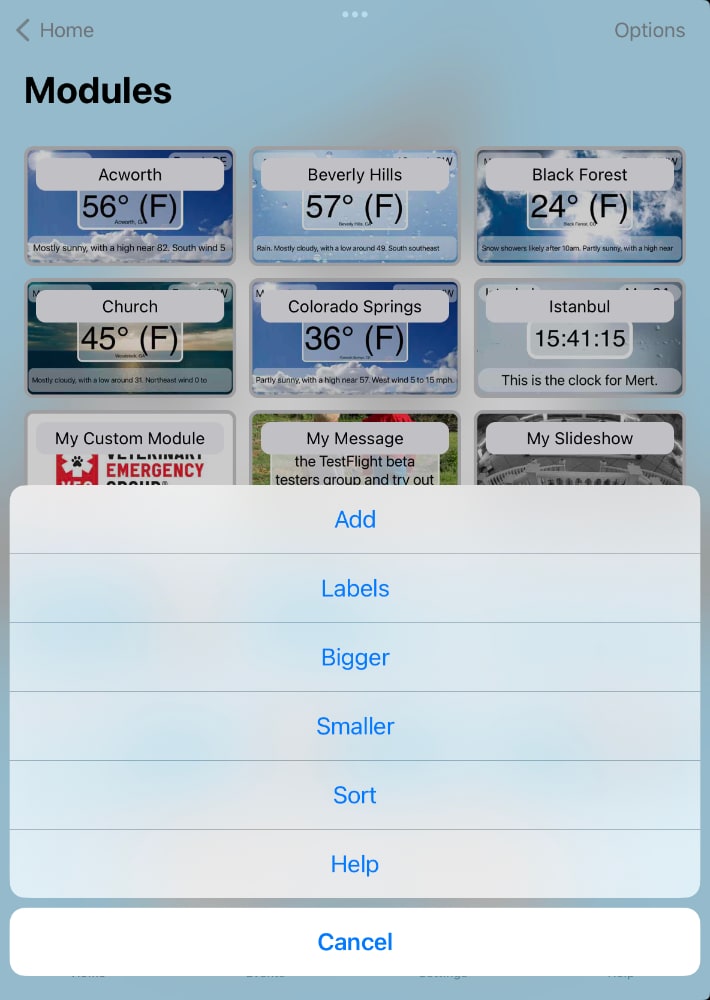 Using the Options button, you can also sort your modules and change their size. Long-press on a Module to drag-and-drop it to customize the arrangement.
Module Types
Streamie comes pre-loaded with support for Weather, Clock, Streamie Logo (because who wouldn't want to show off that adorable penguin?), Message, Slideshow and Custom.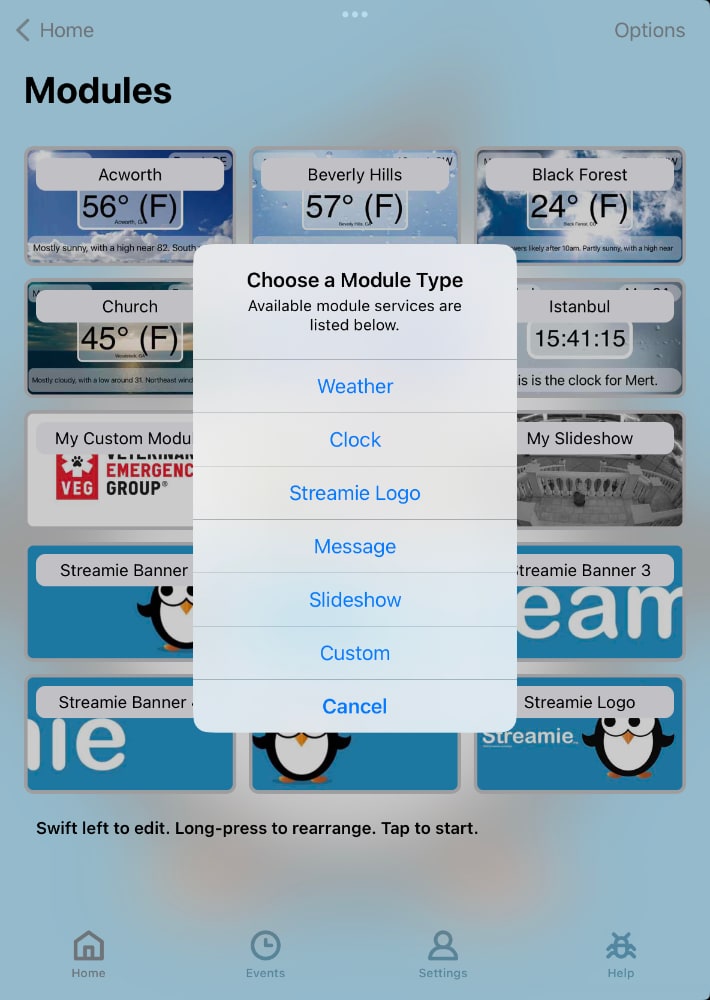 We are always interested in adding new modules, so let us know what you'd like to see.
Streaming a Module
To stream a Module, tap on it. On the Apple TV, click the Module you want to stream and choose the "Stream" option. To stop a stream, swipe down and choose the Done button. On the Apple TV, click the Menu button and choose the "Stop" option.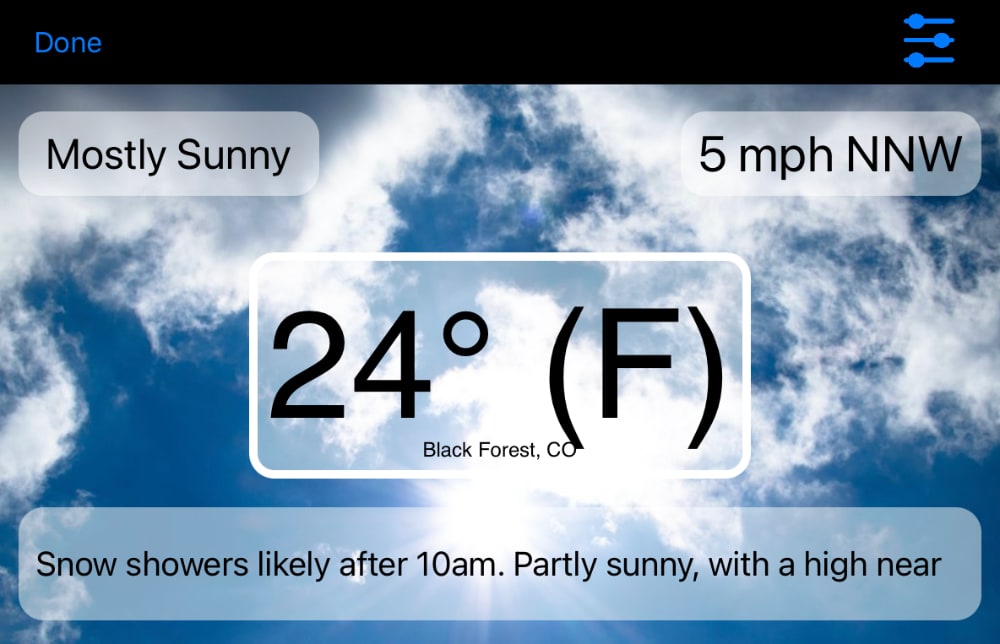 Once a Module is streaming, you can customize the streaming view by adjusting the scale and adding additional modules or cameras to the streaming session.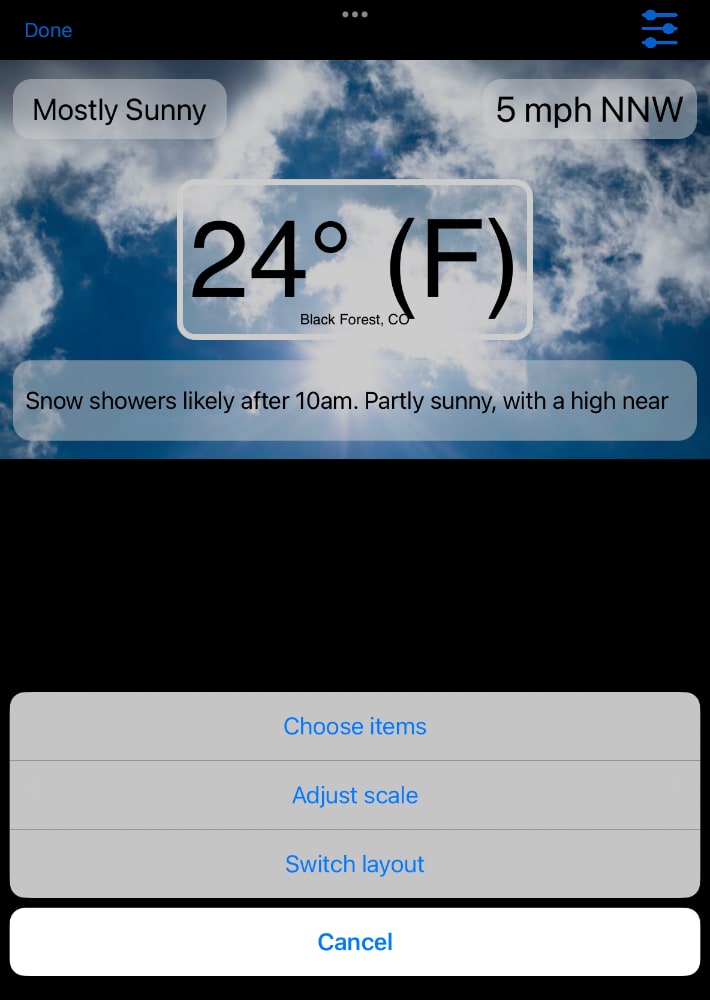 In this example, we have three modules that just show a custom background with no text message. The very wide image is chopped into three equal parts which align seamlessly.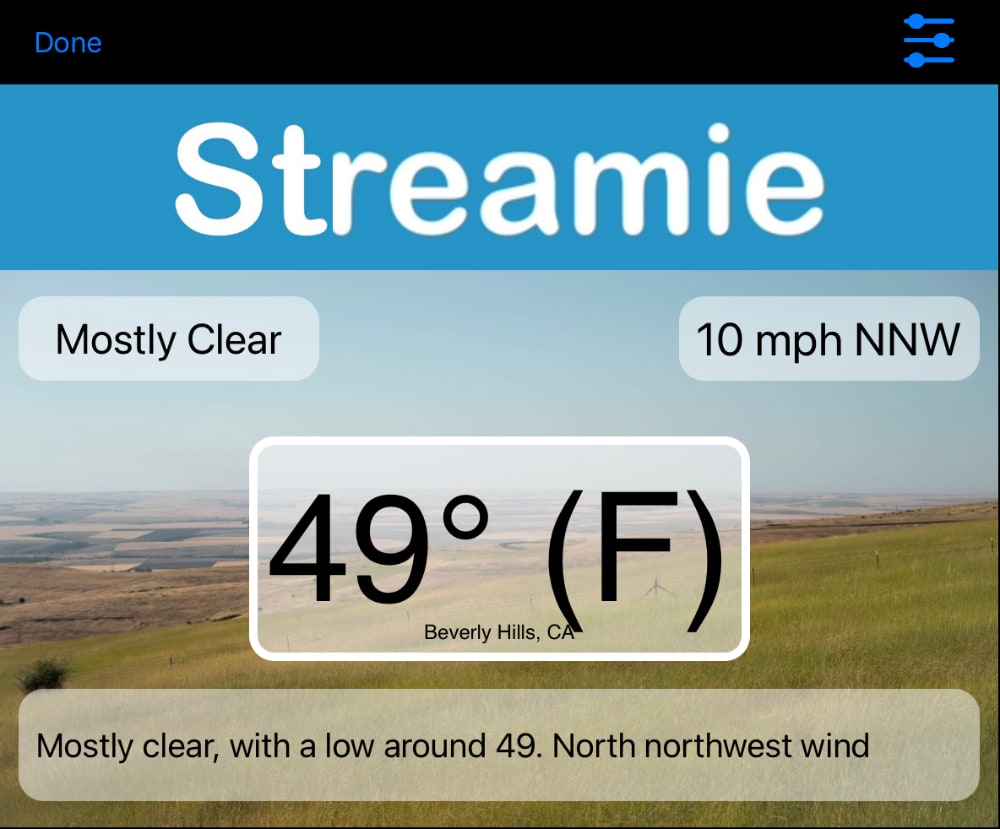 Custom Modules
Modules are rendered using json. If you create a Clock Module, you can see a link to a json template. View the contents of that URL for a simple example of how content is rendered. Change the URL for your custom Clock Module to get started.
Related Topics
About Streamie
Streamie provides a best-in-class user experience on your iPhone, iPad, Apple TV and Apple Silicon Mac, with an intuitive user interface that makes it simple to discover, stream, record, monitor and share your HomeKit, Google Nest, Ubiquiti UniFi Protect and ONVIF-compatible IP and RTSP cameras. Streamie keeps you informed with motion event notifications and it works with most cameras using its advanced audio and video codec support. You can watch your cameras from anywhere, record 24/7 to your private NAS, remotely manage multiple locations, device permissions and seamlessly synchronize settings across your devices; configure Hubitat smart home automations, live stream to YouTube and rely on the in-app technical support system when you need help (but you can also reach us by phone). Download Streamie today. Lastly, Streamie is solar powered!