Settings - Integrations
Overview
Integrations are the core of how Streamie can be extended to work with 3rd party systems. Google Nest and UniFi Protect are the two systems that are presently supported.
HomeKit, to some degree, can be considered a 3rd party system, but since integration can only be provided on a device level, there is no interface for that in this screen.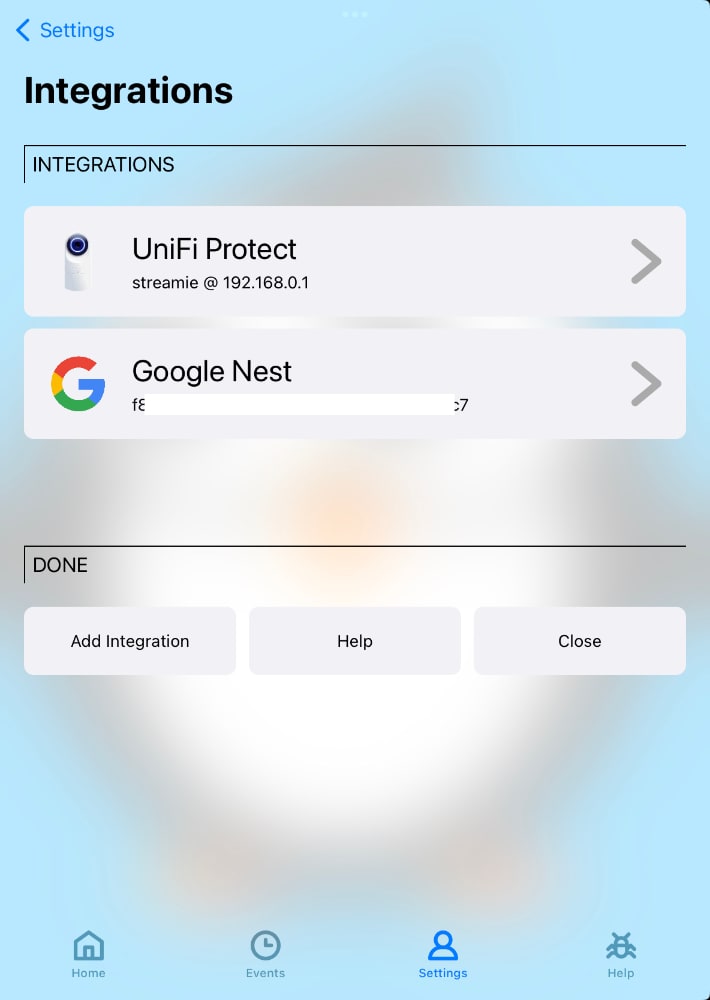 Adding an Integration
To add an integration, tap on the Add Integration button at the bottom of the screen. You can then choose from any of the supported integration types.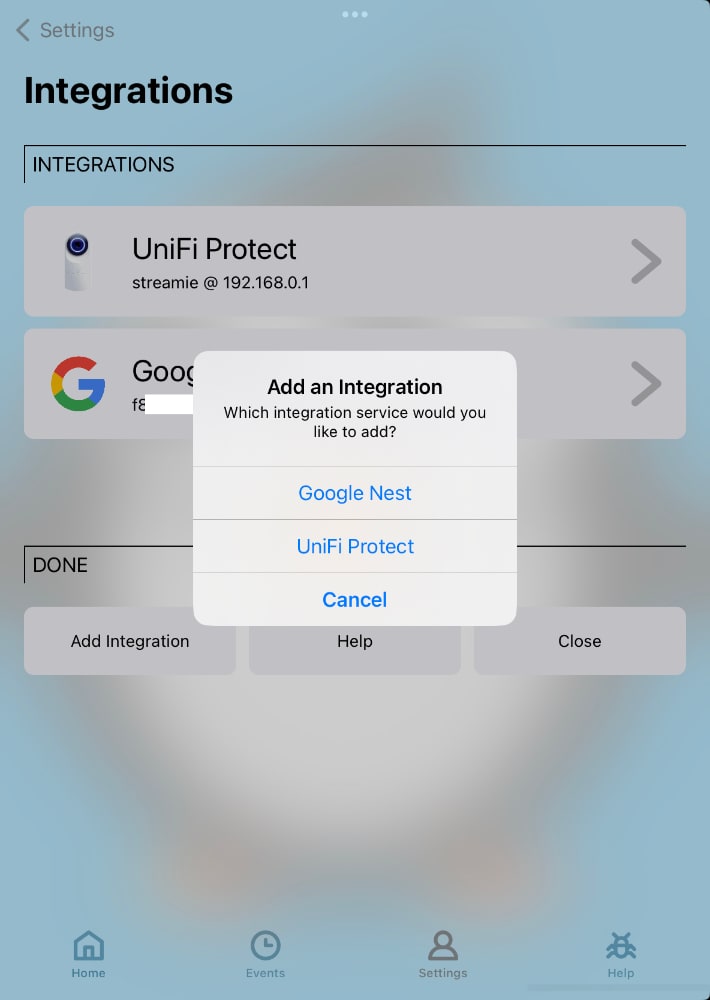 Google Nest
The process of integrating with Google Nest is not trivial and will also cost you $5 (payable directly to Google). The instructions linked here will walk you through the process, step-by-step. It's not difficult; it's just tedious and possibly error-prone.
Once the integration process is complete, you can easily add your Google Nest cameras to Streamie (see lower down in this document for details on that).
The only caveat to this integration is that it automatically expires every week or so, requiring you to tap on the sign-in-with-google button to re-authorize Streamie. It only takes a moment to perform this task.
Ubiquiti UniFi Protect
In contrast to Google Nest, the process of integrating with UniFi Protect is far simpler. Use your existing Protect login, or create a Streamie-specific login. Enter the local IP address of your Protect system and you are done.
Because Protect supports motion events, once you've added your cameras, you can define actions and automations such as audible alerts and event push notifications to each camera.
Adding Your Cameras
Once you've set up your integrations, you're going to want to access your cameras. Head over to the Cameras screen in the Home tab. Add a new camera. Scroll down to the UniFi Protect or Google Nest sections and your cameras should be visible there right away. Tap on a camera to add it to Streamie.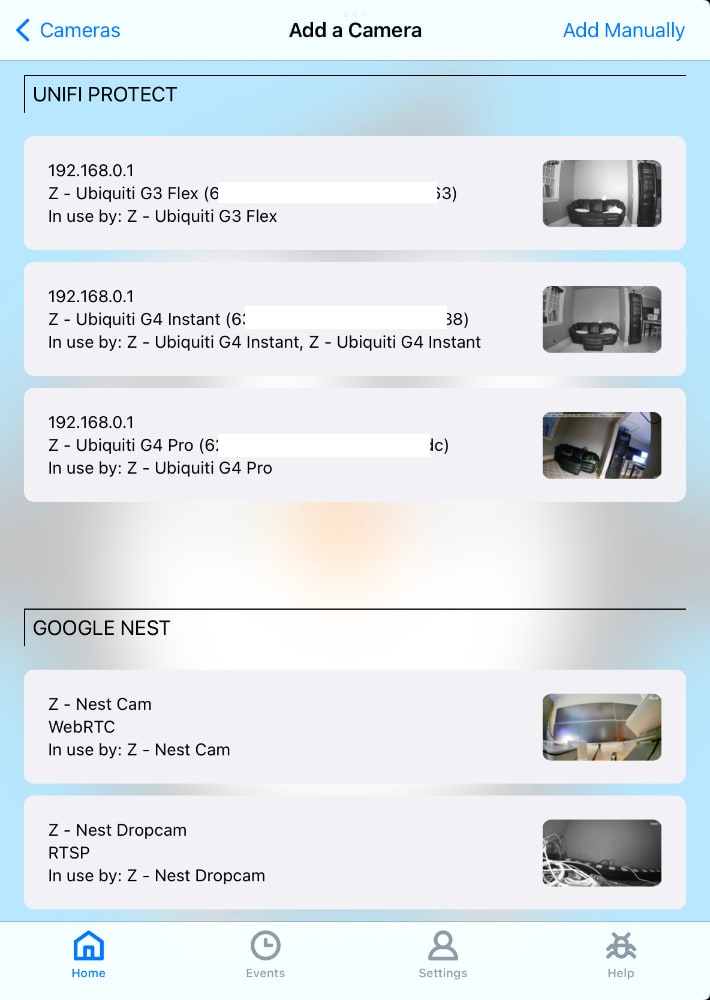 Conclusion
Integrations extend Streamie's features well beyond the simple ability to stream a camera.
Related Topics
About Streamie
Streamie provides a best-in-class user experience on your iPhone, iPad, Apple TV and Apple Silicon Mac, with an intuitive user interface that makes it simple to discover, stream, record, monitor and share your HomeKit, Google Nest, Ubiquiti UniFi Protect and ONVIF-compatible IP and RTSP cameras. Streamie keeps you informed with motion event notifications and it works with most cameras using its advanced audio and video codec support. You can watch your cameras from anywhere, record 24/7 to your private NAS, remotely manage multiple locations, device permissions and seamlessly synchronize settings across your devices; configure Hubitat smart home automations, live stream to YouTube and rely on the in-app technical support system when you need help (but you can also reach us by phone). Download Streamie today. Lastly, Streamie is solar powered!